Where Culture, Creativity, and Community Meet Opportunity and Affordability
Many people's knowledge of St. Louis starts and stops at the Arch. But for us, our world-famous monument is a doorway to discover the unexpected diversity of people, culture, values, industry, and even geography that thrive in this unique Midwest metropolis. Even those who've lived here all their lives are continually surprised to discover something new.
Green spaces galore. Art in every direction. Communities of all kinds. And we haven't even mentioned the inventive food and beer scene, historic neighborhoods, innovation districts, startup incubators, well-paying jobs, and striking affordability that put St. Louis at #1 on LinkedIn's Top U.S. Cities to Launch a Career.
This is a place where many cultural attractions are still free. Where a vibrant Bosnian population and immigrants from all over the world have come to call home. Where the events in Ferguson sparked a national movement to address racial inequities. And where the rich architectural history of the region is revealed through neighborhoods full of turn-of-the-century mansions, Victorian "painted ladies", red brick row houses, and Mid-Century Modern ranches.
More importantly, this is a region with a vision of inclusive growth. We're coming together and working hard to make this a place where everyone has more opportunities to start up a business or career, stand out and be supported and stay right here to make St. Louis their own. Because we all want to live in a place that moves forward by ensuring everyone moves forward.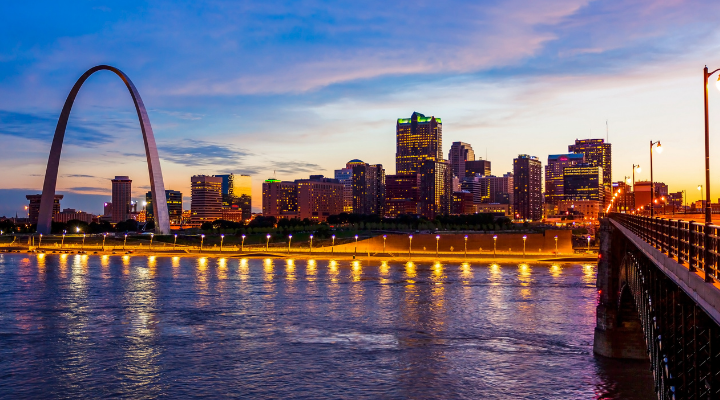 About Us
We drive regional growth with a unified voice, a bold agenda, and as one metro anchored by a vibrant urban core.