Get to Know Our 15-County Bi-State Region
Anchored by two great rivers and spanning state lines, the St. Louis region is woven together by the daily interactions of businesses, and the talented people who work for them. And something exhilarating is happening here. There's an energy and vibrancy invigorating all of us. Together, we're embracing our forward momentum and making strides for our entire metro.
This energy is manifesting itself in real, physical results. The St. Louis region has become a focal point for startups and entrepreneurs and is home to successful Fortune 1000 headquarters from a myriad of business sectors. It's reflected in our standard of living and cost competitiveness — both ranking in the top tier. And it's showcased through our continued commitment to invest in our communities and people.
2.8
million residents
in the 15-county region
88,000+
business establishments
and growing daily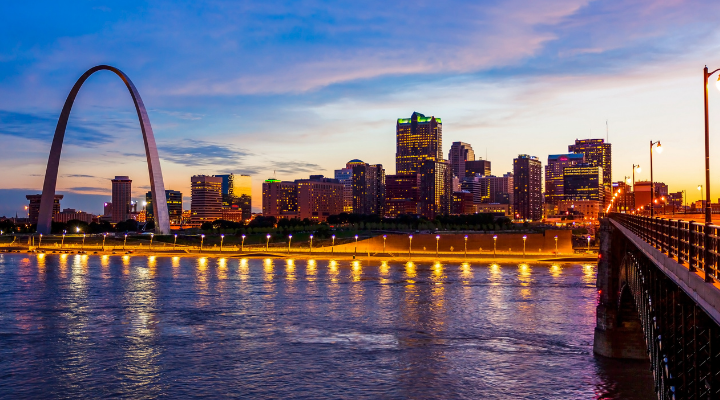 About Us
We drive regional growth with a unified voice, a bold agenda, and as one metro anchored by a vibrant urban core.