As an entity devoted to the growth and cultivation of diverse business and civic leadership, The Fellows Experience is designed to address the interests and challenges professionals of color face as they work to advance their careers.
This year-long program enhances each Fellow's leadership capacity through professional development, relationship building and civic engagement.
In an open environment, participants reflect on their goals, performance, operating styles and how they adapt to varied workplace cultures. Access to forums, social events and conferences fosters a supportive professional and personal network essential to long-term growth and development. And through volunteer and civic activities, Fellows hone their skills, expand their relationships and deepen their connection with the broader St. Louis community.
Image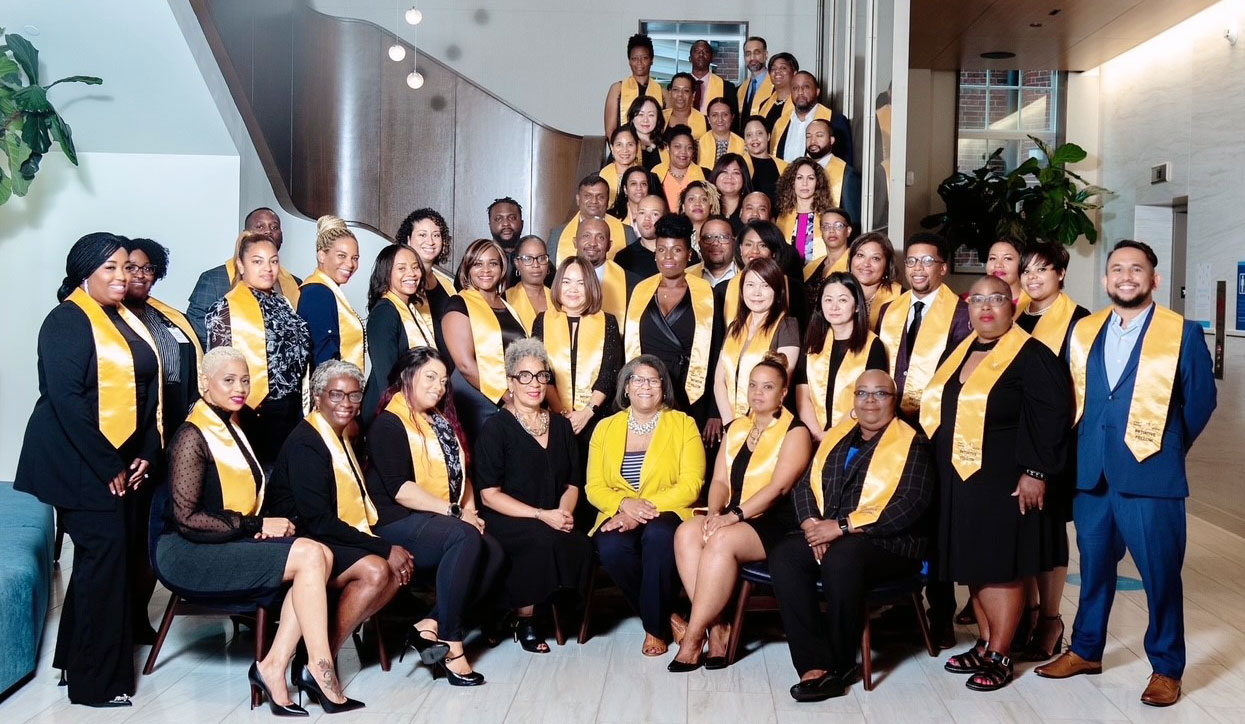 Fellowship Candidate Requirements
St. Louis Business Diversity Initiative Fellows are ethnically, racially or gender diverse mid-to senior-level professionals, employed a minimum of 7 years, demonstrated leaders in the community and a college graduate (or equivalent skill and abilities). They are looking to develop their leadership and professional capabilities and capacity. To apply to the program, you must provide:
A current resume outlining your employment responsibilities and education
A 200-word narrative sketch essay which is to include your affiliations, interests, and information not depicted in your resume (e.g. volunteer activities, nonprofit boards, and professional organizations)
Nomination form from your manager/company 
Fellows are required to participate in the full program, which includes monthly full-day sessions and a three-day retreat. There are also optional after-hours events. Applications may be sent as PDFs or you can apply below. 
Fellows by the Numbers
Now in its 16th year, the St. Louis Business Diversity Initiative Fellows Experience has grown into a vast network with over 873 alumni across the nation. Once you become part of the Fellows Experience network, you're able to tap into this wealth of knowledge, experience, and perspective to continue your professional development. Here are some highlights indicating the impact of the program on the Fellows' careers and the communities they serve:
70%
of Fellows are promoted
within 2 years of the program
26%
of Fellows are elected
to boards or appointed committees
84 hours
of training per Fellow
per year
1,600+
Hours
of community service yearly
90%
reside in the St. Louis
metro region
400%
growth of Fellows
since 2006