St. Louis Business and Civic Leaders,
Happy New Year!
Today marks a major milestone as Greater St. Louis, Inc. (GSL) officially begins operations. We were formed through the merger of AllianceSTL, Arch to Park, Civic Progress, Downtown STL, Inc. and the St. Louis Regional Chamber. GSL now drives growth with a unified voice, a forward-looking agenda, and as one 15-county, bi-state metropolitan area that is anchored by a vibrant urban core. Through this work, we must act with intention to ensure that broader prosperity benefits all of our residents.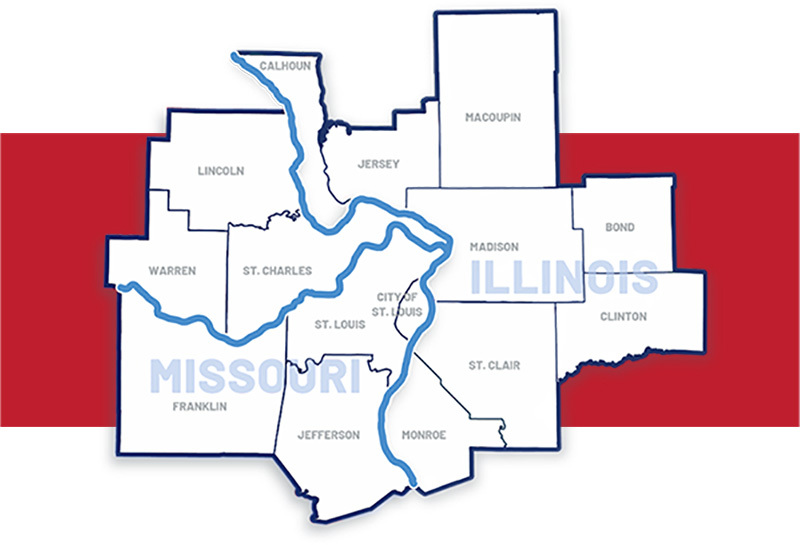 We welcome all current members and investors of the combining organizations as investors in GSL. We are honored by your support, and we will offer meaningful opportunities to engage, connect and help shape the future of our metropolitan region. We are also deeply grateful to the many members of the civic and business communities who worked tirelessly over the past year to shepherd GSL from a concept to reality.
While today is a significant milestone, we know that transformation is a process. GSL will depend on the engagement of our broad and diverse business community to guide and shape this work. In particular, this work will have a strong emphasis on engaging and growing Black- and Brown-owned businesses. We begin operations with an initial set of eight branded initiatives, which will evolve over time. Those branded initiatives are:
AllianceSTL: Recruit businesses to St. Louis
Center for Civic Research & Innovation: Provide high-quality, objective research and analysis to support economic development and community efforts
CentralCitySTL: Revitalize the urban core
ChamberSTL: Achieve pro-growth public policy
GeoFutures: Champion St. Louis as the global geospatial industry hub
Inclusive Business Solutions: Develop multicultural and racially diverse business leaders and entrepreneurs
STL 2030 Jobs Plan: Substantially increase the number of high-quality jobs in the metro area and reduce racial inequities
STLMade: Manage the metro's national reputation; amplify an authentic and inclusive narrative through stories of people moving the region forward.
The dawning of a new year seems even more meaningful in 2021 than in other years as the nation looks forward to broad distribution of a COVID-19 vaccine, the return of vibrancy to sidewalks and Main Streets, and the rebuilding of an economy stressed by the global pandemic. We know that across the metropolitan region, small businesses are particularly struggling from the devastating impact of COVID-19. Now more than ever, we must rally together to support small businesses and help them recover.
One way we can all help is to highlight, share and promote small businesses across the metro region through STLMade's #LoveLocalSTL campaign. To participate, simply include #LoveLocalSTL and #STLMade when you share information about your favorite local small businesses on Facebook, Twitter and Instagram.
While today is a significant step forward, our work is just beginning. We are eager to get started. Together, we will ensure that the bi-state St. Louis metropolitan region achieves its full economic potential.
Onward!
Sincerely,
Andrew C. Taylor, Founding Chair
Jason R. Hall, CEO
Valerie E. Patton, Chief Diversity, Equity & Inclusion Officer and President, Greater St. Louis Foundation