Image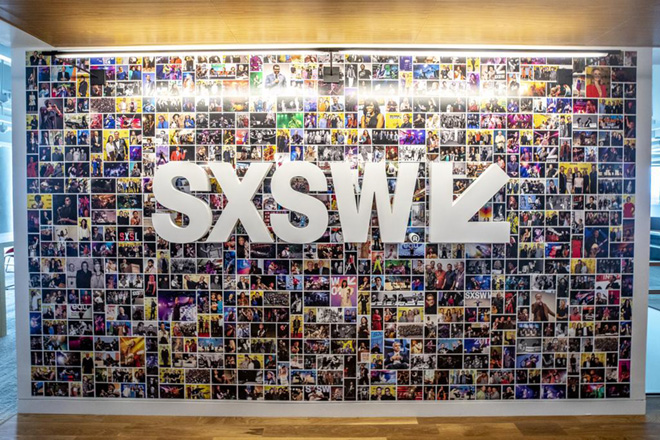 St. Louis will step onto the global stage this year at South by Southwest 2023, one of the largest annual gatherings of global leaders in business, innovation, music, film, entertainment, and culture. Three STLMade organizations have been selected to serve on two panels at the event, while the metro will present additional STLMade content at the SXSW Midwest House. 
"South by Southwest is one of the most sought-after annual conferences in the world, attended by leaders and innovators in business, entertainment, and culture. Getting our STLMade innovators in front of them to share the special work we are doing here in St. Louis is critical to our efforts to put our metro in the global innovation spotlight and drive entrepreneurial growth," said Jason Hall, CEO of Greater St. Louis, Inc. "Most cities are lucky to have one panel selected, that St. Louis has two is a testament to the creativity, innovation, and collaboration we have here and that went into developing these panels."
---
The Panels
St. Louis' two panels at SXSW 2023 will feature St. Louis' new Major League Soccer franchise, St. Louis CITY SC, and the world-class microbiome science institutions of Washington University in St. Louis and the Donald Danforth Plant Science Center. The two panels were selected out of 3,500 submissions from across the globe; only 10% of the panels submitted were selected. The panels are:
March 11: "Plants, People & Planet: Microbes Rule Health"
Moderator: Rodrigo Perez Ortega, science journalist and staff writer at Science Magazine
Panelists: Dr. Rebecca Bart, principal investigator, Donald Danforth Plant Science Center; Drew Schwartz, MD, PhD in pediatrics and infectious diseases at Washington University in St. Louis; Nick Goeser, Carbon A List
Description: Microbes are the big reality impacting health of plants, people, and the planet that keeps getting overlooked. These beneficial bacteria and fungi form communities called microbiomes that have an outsized impact on the health of people and our planet. The biodiversity of soil and plant microbiomes links to the biodiversity of microbiomes in our guts. Science is radically rethinking agriculture and forestry practices, food systems design, personalized medicine, nutrition, and pathways to optimal health and mitigating climate change. In this session, experts across these areas explain in everyday language the nature of microbiomes, their ability to predict biological health, the pressures that compromise microbiomes, and their potential to heal some of our greatest societal challenges. This panel is part of the 2050 track which focuses on long-term, big-picture innovations and challenges.
March 13: "Using Tech to Create an Immersive Fan Experience"
Moderator: Jim McKelvey, Co-Founder of Square (now Block), Founder of Invisibly and LaunchCode
Panelists: Matt Sebek, Chief Experience Officer, St. Louis CITY SC; David Bruce, Senior Vice President, Brand and Integrated Marketing, Major League Soccer; Loryn Nalic, Co-founder and Chef, Balkan Treat Box.
Description: The habits and behaviors of fans, and the interactions with our cities have become well-defined. Yet, the pandemic disrupted all of that. What's the best path forward for a new entity? St. Louis CITY SC, Major League Soccer's 29th and first majority female-owned team, takes the pitch in March 2023 with a new urban stadium built through a global pandemic. In this panel discussion, Club leaders share how they used cross-industry research, behavioral science, crowdsourcing, community engagement, and a mobile-first approach to create a unique fan experience — from designing the team's identity and stadium to curating its music and food program, and everything in between.
---
The Midwest House
As part of its participation at SXSW 2023, GSL will sponsor the Midwest House, an official SXSW 2023 venue that will include five days of programming connecting the Midwest to innovators from around the world. Programming at the Midwest House will include three additional STLMade panels that reflect the metro's best thinkers and creative minds addressing major economic, social, and cultural issues and STLMade food, beverage and entertainment.
The Midwest House will also serve as a meeting place for business attraction and networking meetings and as home away from home for St. Louis alumni to gather.